---
A future-proof solution
---
Codeforward believes in meaningful software that allows your business to grow. Business software from Odoo offers a future-proof solution to automate all your business processes. This allows you to save time and costs with the ease of a click.
Your time as a business owner is valuable. As your business grows, business processes should support its growth. If this doesn't happen you will need to spend time on managing your organisation. Time that is taken away from what you prefer doing: growing your business. We have the solution to this problem.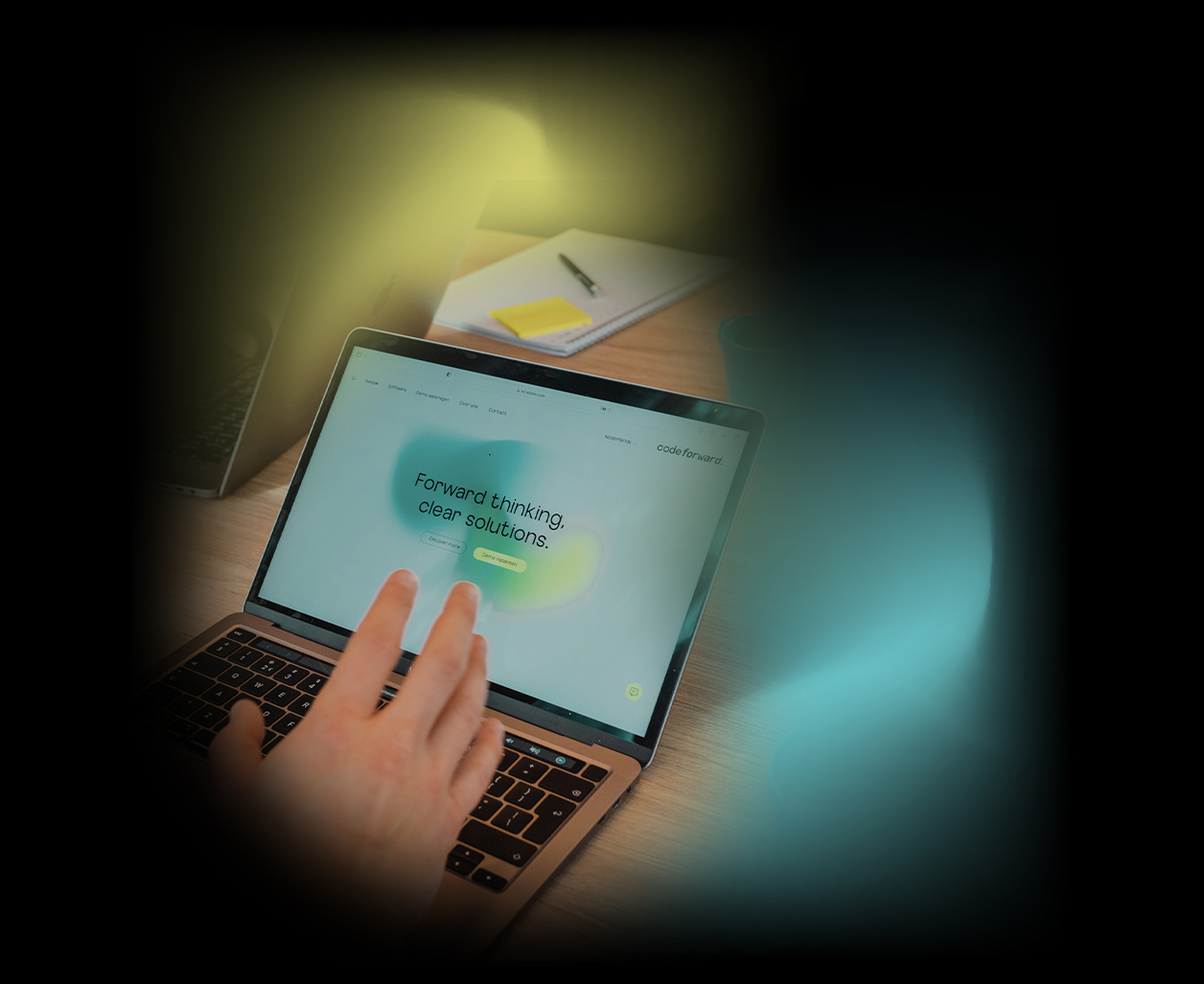 A clear approach, from start to finish

Clarity and openness form the basis for both automation and sustainable partnerships. We consider this key to our way of working. We take a critical look to what your company needs and cooperatively identify a solution. We create a clear plan of action that consists out of one or multiple services listed below.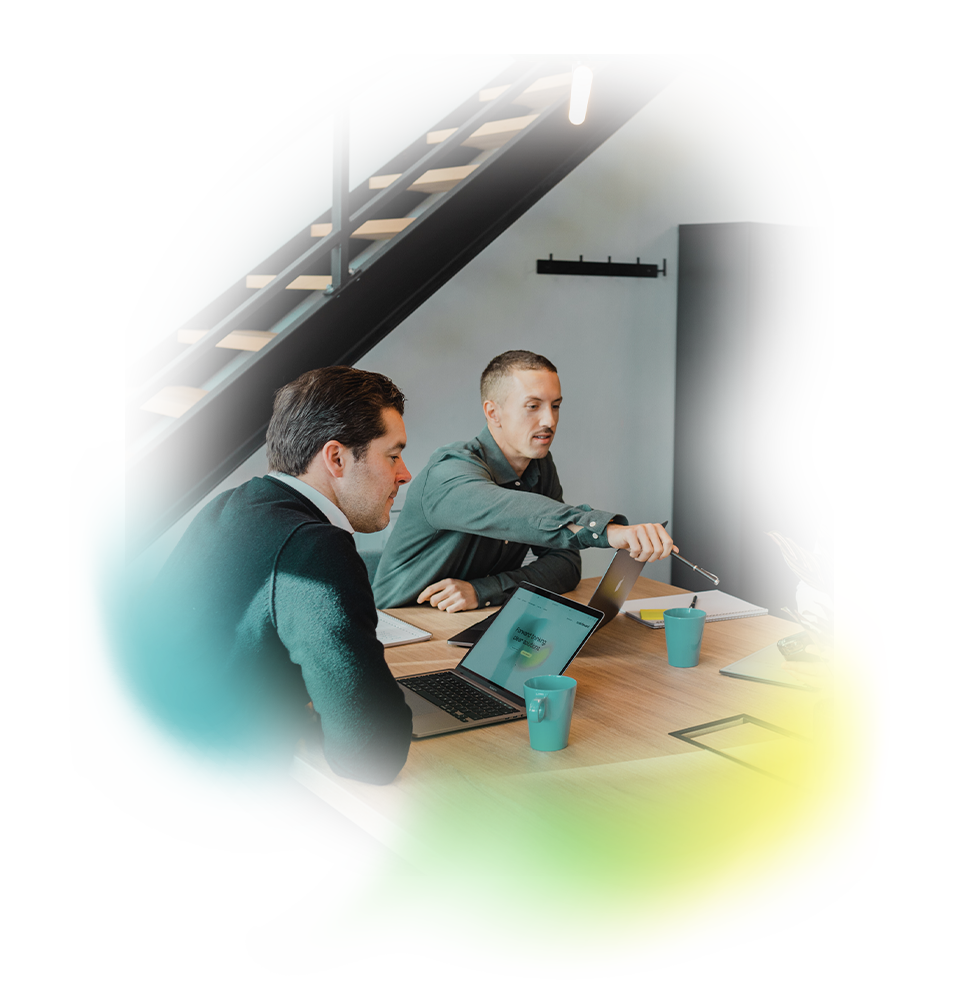 Automation: the key to succes
Transition from unstructured processes to a powerful platform that completely automates your business processes.

---
Is your business running into the limitations of its current processes when scaling the number of employees, products or orders? We offer a solution using the smart business software of Odoo. An accessible software platform that contains everything to automate all your business activities. Now and in the future.
Codeforward supports your business to make optimal use of all of the functionalities that Odoo offers. We help you to increase your level of automation, so that you can focus on growing your business. We implement software after performing a thorough analysis, so that your business processes are automated and optimised.
Specific solutions for specific needs
A platform with custom solutions for all your specific needs. Software that just works for your business and helps you grow.

Every company is different and so are its processes. We know this better than anyone and deliver a tailor-made solution for your business. Using Odoo's business software we can meet any specific need. Codeforward inventories your needs, gives advice on any customisations and implements them after agreeing on the solution. This way, we completely unburden you when desired. We keep a critical eye and think along about the possibilities to optimise your business processes along the way. Examples of these are integrations with third party systems, increasing the level of automation of internal processes or customising reports or document templates.

---
Robust integrations with smart interfaces
Seamlessly integrate your Odoo system with other systems by creating smart interfaces that support your proces.
---
It rarely is the case that a business uses only one system. Each business is different, and so is its system landscape. Are you already making use of Odoo and do you want to connect it with other systems or applications? We offer a future-proof solution for creating robust integrations with Odoo.
A smooth process - van start to finish. We keep a critical eye, not only when delivering a solution but also after go-live. We continuously measure performance and monitor for errors. We don't aim for short term collaborations, but strive for long term partnerships.
---
Smooth migration to powerful software
Transition from your current IT-system to up-to-date integrated software.

If your business is currently (partly) automated with an existing software solution, we can help you migrate to a future-proof solution using Odoo. Whether this is an older version of Odoo or a different software product, we will make sure the migration is executed smoothly and make sure any disturbances to your business operations are kept to a minimum.
Transitioning or upgrading your business processes to make use of Odoo can take a lot of time and effort. Codeforward can help by clearly mapping out the most effective path to migrate your users, data and processes to Odoo. After agreeing on the proposed path we assist in executing the migration so that you can start using your new Odoo system as fast as possible.
Curious to what we
can offer for your business?
---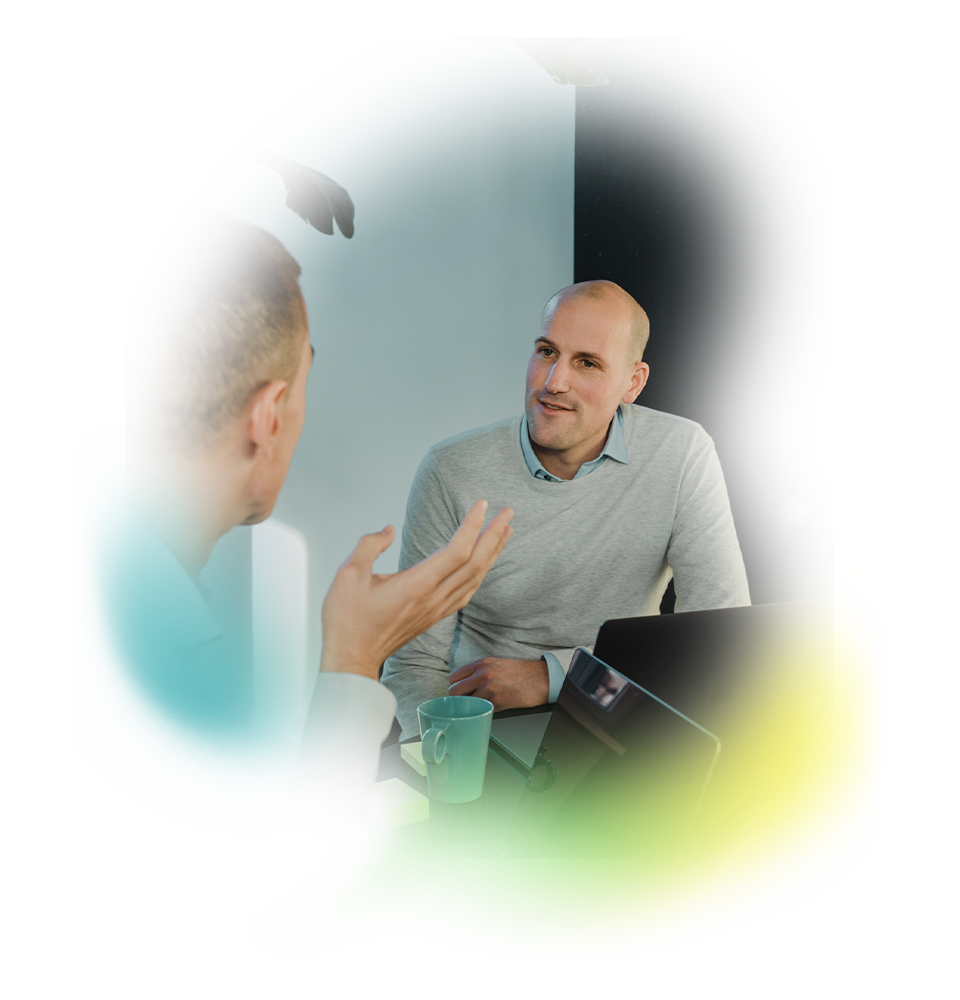 Get in touch with us
---
Let's grab a cup of coffee. Send us a message and we will gladly talk about how we can help you and your business grow.
---